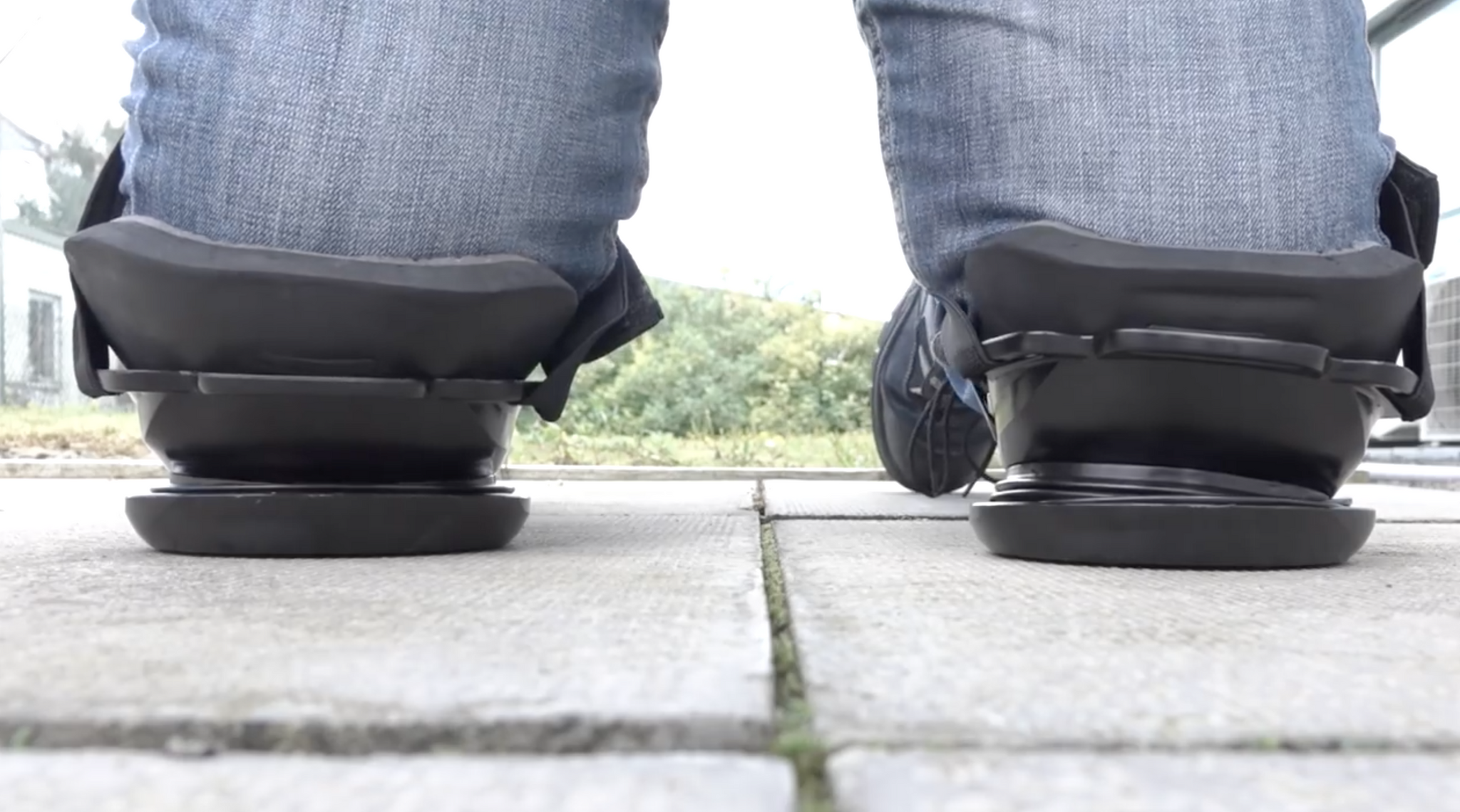 7 professionals who MUST need knee pads for work...surely?
We wear hard hats at work to protect our heads, we wear steel toe cap shoes to protect our feet, but why aren't people taking the safety of their knees seriously? Well here are the cold hard facts.

"Osteoarthritis is a condition that affects the joints in the body, it is commonly found in the knee as it is one of the most heavily used joints in the body, but it can also occur in your hips, hands, spine etc.
Bursitis is a painful condition that affects the joints. Bursae are fluid-filled sacs that act as a cushion between bones, tendons, joints, and muscles. When these sacs become inflamed it is called bursitis. It's commonly found in the knee and elbows."



If you are working on your knees consistently in your profession, you could be doing more damage to your knees than you realise. Here are 7 people who really should be wearing knee pads at work.


1. Tilers

"Tilers cover walls, floors and surfaces with tiles, ranging from kitchens and bathrooms to shops, hotels and restaurants. Some tilers may also carry out specialist work, such as swimming pools or mosaics. This is precise work and it can be really creative, too… after all, tiles are often put in place to make a surface look striking or beautiful. It's not just about creating wipe-clean surfaces in kitchens."

Tiling

is one of the professions out of the list with the highest likelihood of working on their knees. It's no surprise then that Tilers need to be working with their knee health in mind so protecting them is of vital importance. If they lose the mobility in their knees, then it's very likely that they'll

lose their jobs.




2. Floor Fitters

"Floor fitters or layers work with many different types of materials: carpet and carpet tiles; vinyl; lino; plastic; rubber; wooden blocks or strips; cork sheet or tiles."

As you might notice, the jobs mentioned in the article are

very physically demanding

. They require many parts of the body to be pushed and pulled to their limits, whether it be lifting heavy packs of flooring, or putting continuos pressure on knee joints.

Floor fitting

fits right in to the list, so wearing a heavy duty set of knee pads is essential for maintaining the health of your knees.


3. Plumbers
"Anyone who has faced a busted pipe or broken toilet will tell you that plumbers are heroes. Plumbers install and repair water supply lines, waste disposal systems, and related appliances and fixtures to keep homes and businesses flowing smoothly. Being a plumber is physically demanding."

It has been researched that

Plumbers

work on their knee's for around 90% of their career, and
many plumbers aren't using proper kneepads

. Several plumbers like to use the kneepads that fit slide in to the trousers. Pro's are that they are easy enough to put on and take off. Cons are that they aren't suitable for prolonged kneeling and might only last a couple of months.

 

4. Landscape Gardeners
"Landscape gardeners plan all aspects of a garden: plants and structures (walls, ponds, trellises etc.) to make a complete and effective ecosystem. They may be involved in choosing plants, preparing the ground, installing irrigation, planting shrubs, bulbs, flowers and trees."


Many Landscapers also fit driveways and stone paths, so can be
on their knee's for quite some time

. Working with hard materials means that the kneepads they wear have to be tough, durable and definitely protective.


5. Joiners
"A joiner is an artisan who builds things by joining pieces of wood, particularly lighter and more ornamental work than that done by a carpenter, including furniture and the "fittings" of a house, ship, etc."

Joiners

can be doing a multitude of varying tasks on a job. A lot of those jobs require continuous kneeling. Victoria's, Recoil Kneepads founder, dad Gordon is a joiner, and he now has
osteoarthritis in his knee's

from not using kneepads consistently.

 
6. Roofers
"Roofing involves heavy lifting, bending, climbing, and kneeling. Roofers replace, repair, and install the roofs of buildings using a variety of materials, including shingles, bitumen, and metal."

It's no surprise that Roofing is an arduous job that puts
strain upon many parts of the body

, knee's being one. Flat roofing especially requires a lot of kneeling, so it's important to use the right type of protection. When working with extremely hot materials such as bitumen, your knee pads must be able to withstand the heat and keep your knees away from harm.



7. Electricians
"Electricians install and maintain the wiring and control equipment through which electricity flows. They also install and maintain electrical equipment and machines in factories and a wide range of other businesses. Electricians generally focus on either construction or maintenance, although many do both."
One of the most popular professions on the list, Electricians might be not as obvious as some of the others for needing knee protection. But electricians need to install wiring under floors, in small spaces, in lofts, so it may surprise you how often they are working on their knees and the
damage that can be done

to them.




TOP 3 TIPS

for buying work knee pads for YOU!
Every profession mentioned above have different requirements. You need to ensure that you pick the right kneepads for you, that will provide you with the protection, comfort and mobility that you need. Here are some things to remember when buying knee pads.
#1

– Buy cheap…buy twice!
There are many knee pads available that are in the £5-£15 range. Most of these are better than not wearing kneepads, but they don't offer the right sort of protection and the materials used are usually cheap and non-durable. If you work on your knee's regularly, invest in a more expensive better quality pair. Doing this will save your knee's from more pain and save your bank balance because you won't be buying a new set every month.
#2

– EN14404 Accredited – These kneepads have been tested…but how did they do?
When you see that a set of kneepads are EN 14404 accredited, don't just assume that they are going to work for you. There are different levels that kneepads can pass.

"Level 1: This level requires knee pads to provide protection on a surface on which the wearer will not generally risk injury from lying objects more than 1 cm high. Penetration resistance of at least 100 N.
Level 2: This level requires kneepads to be able to withstand use under heavy conditions, such as kneeling on stones in mines and quarries. Penetration resistance of at least 250 N."
source - http://www.progarm.com/en_14404

Figure out what you require from your set of kneepads, and check to see if the kneepads you are looking at meet your requirements, whether it's level 1 or 2.
#3

– CHECK THE REVIEWS – MATICULOUSLY!
I can't stress the importance of this. The number of reviews is irrelevant if all of the reviews are "Great product, no pain anymore. 5 star!" from reviewers who are not verified and haven't left their name or have reviewed anonymously. Check the kneepad review pages, check the knee pad review videos on youtube. Search for the best knee pads for work on Google. Do you your research to find the best knee pads that will work for you.
Look for the reviews that look genuine and are from people of the same profession as you. If you find one, comment on the review and ask them how they are getting on with them now. Check their profile to see if they have reviewed any other products. Post a question about the product to all reviewers, and see how many GENUINE people reply. There are a lot of fake reviews out there just to drive rankings and numbers up, but it's easy to filter out the fake, and find the real, relevant reviews.
To summarise, whatever profession you are in, it is important to consider the health of your knees. It's not what it allows you to do in work that's important, it's what it allows you to do in your life. You can play the sports you love with your friends, enjoy going long walks along the beach and hikes up the mountains with your family. Having healthy knees means that everything you do will be more enjoyable because you don't need to worry about the pain that would follow if you didn't protect your knees the right way. Work hard, but work smarter and stay protected.
We made Recoil Kneepads because for jobs that require prolonged kneeling, there was nothing out there doing the job properly. With our double layered foam and spring system, we believe we've solved that problem and so far our customers have agreed. Have a look at our testimonials, check our reviews as thoroughly as I suggested above, we have nothing to hide. Victoria, our founder, has tried to create the best set of kneepads possible for her Dad with her background in product design engineering, so we're hoping you'll appreciate them as much as he does.

If you want to experience Recoil Kneepads for yourself you can check them out HERE.
In Same Category
0 comments