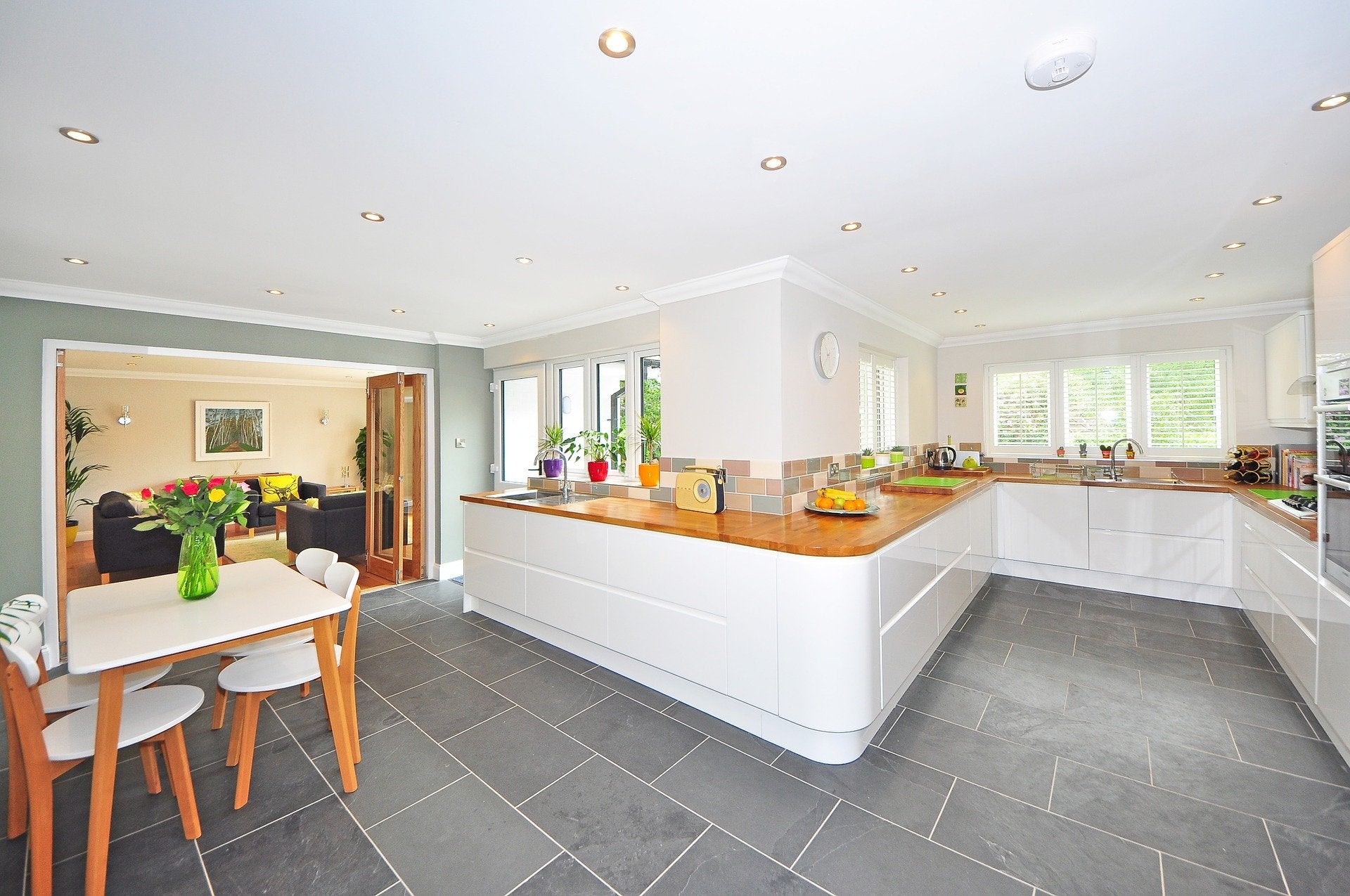 Lockdown DIY: 3 Top Tips before you start tiling!
Well, here we are folks! All living in the midst of a global lockdown, with many of us feeling motivated to FINALLY complete those home improvements.
Is it down to boredom?
Is it down to a lack of excuses not to?
Is it down to nagging from the other half?
Who cares! What matters is you're ready to turn that tired old bathroom or kitchen into your new pride and joy. However, before you get grouting, we've got three key tips to make sure you're prepared for tiling greatness…
No 1 – Size matters!
If you haven't chosen your preferred tiles and pattern – then listen up! The bigger the tiles you use, the less grouting and flooring to lay.
We've seen some real disasters in our time of non-professionals tackling hugely intricate designs. There's a reason certain interiors are left for the pros! If you're a first-time tiler, we highly recommend you keep your tile choices to those over 60 x 60cm.
 Not only will this make the job easier, but larger tiles are great for making a room feel bigger, and reduce the chances of messy grout lines.
No 2 – Overdo it…
DIY tiling 101 – always order more tiles than you need. Around 10% or more should do it!
We have complete faith in your tiling skills but unforeseen issues do happen, and if they do you'll be chuffed to bits that you've got some vital spares.
 What's more if you under-order tiles, and have to order some more, the chances are they could come from a different batch. Ultimately leading to the overall design of your bathroom or kitchen not being exact. Plus, most retailers accept returned tiles so long as they are in the original packaging, meaning you most likely won't be out of pocket!
Another tip as well...did you know tiles come in batches?! So make sure you're checking your batch numbers!
No 3 – Have a clear l
ayout
Grab your kids' school jotter and crayon and get measuring! 
Create a few variations with specific thought towards grout lines, where the awkward cuts maybe, what floor obstructions are there and how will you handle them? Before you even THINK about laying a tile have a clear plan and layout in your head.
 Not only will this reduce any issues down the line, but will ensure you choose a layout that is symmetrical and balanced.
 If you need a bit more inspiration then have a dry run. Grab some tiles and put it over the existing walls or flooring to make sure you're happy with your plan!
With that in mind we wish you the best of luck in your latest DIY project and would love to see some of your creations. In the mean-time stay safe and look after each other!
And remember, make sure to properly protect your knees when tiling!
In Same Category
0 comments