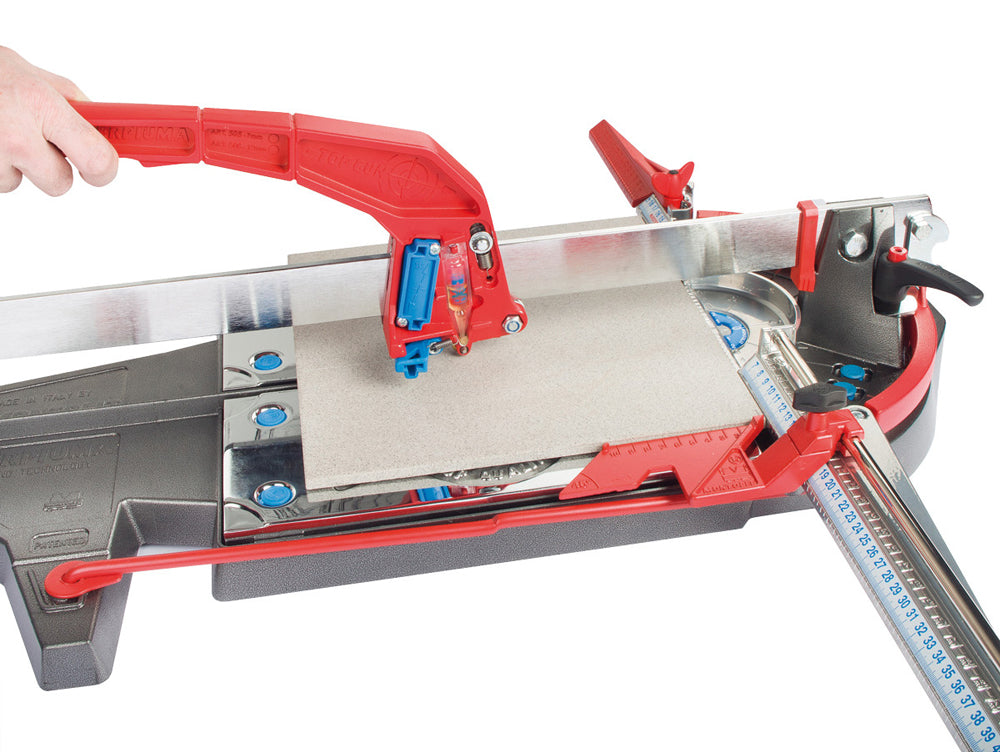 7 Tiling Tools Tilers Must Have to Survive and Thrive!
We all know that in Tiling, nothing will ever be as important as the knowledge in your noggin.
We've been chatting to some Tilers from all over the world about what the best tools they've ever bought are. Many were mentioned, but there was one thing that they could all agree on unanimously: The tools are only as good as their master.
Unsurprisingly , mastering your craft is the most important thing you can do. Before you think of getting any of the tools on this list, make sure that your floors pass the old coin test and that you realise that a dollop of adhesive in the middle of the tile just won't do the trick.
On a side note, if you want to join a group dedicated to professional Tilers who share tips, tool recommendations and plenty of banter - join the Tilers Talk group on Facebook. Be warned, brutal honesty is a running theme throughout the group, but everyone is genuinely supportive and will offer advice whenever needed. You can join the group here https://www.facebook.com/groups/468663329993375/ 
Saying this however, all great tilers still buy tools which will increase the likelihood of producing better work - faster and more efficiently. Who wouldn't want that right? 

Here are the most frequently mentioned tools that Tilers say they wouldn't be without.
1. Tile Cutter
Now there are several tile cutters on the market, but the trick is to get one that'll be able to do all tile sizes with ease so that you don't have to go out and buy another for bigger tiles.
Montilot and Sigma cutters seem to be the most popular.
2. Cordless Grinder
It seems like these days because batteries are getting more powerful and long lasting, they are winning the battle against corded grinders. If you want to be able to cut through any type of tile you need to ensure that your grinder blades and batteries are high quality.
Makita, Milwaukee, Festool and Bosch are just some of the brands that produce high quality grinders.
3. Clips
A relatively new product to the Tiling industry, but self levelling tile clips are becoming a must have piece of kit. The best tools allow you to get things done quicker without sacrificing the quality and that's exactly why these useful triangles have become so popular.
Mustang levelling system is a great example of high quality reliable system. 
4. Van
It is an obvious one, but it is true. Without a good van to store all your tools and material you wouldn't be able to run your business. If your van breaks down then so does your business until it's repaired or replaced -  hence the importance of a reliable, trustworthy van.


It's been about forever, but a Ford Transit is a favourite amongst the Tiling community.
5. Laser Level
A great laser level can ensure you get the straightest of lines with your work - or just prove how badass your measuring eye is. Not only do these tools make life a lot easier, they look really cool too - so customers will be well impressed.
Again, the likes of DeWalt, Bosch and Makita do some great laser levels.
6. Heavy Duty Radio
I know I said everything on this list was tools for productivity - but to be fair if you have some great tunes on this radio then you're bound to work faster and be happier whilst doing it. If you want an on site radio though it has to be able to take a beating and most importantly be portable.
The radio that appeared regularly was the Makita radio. I mean it does look very cool.
7. Kneepads
In Tiling, being on your knees is unavoidable. If you have a great set of kneepads, you'll be able to work on your knees for longer, without worrying about doing damage to your knees or being in agony when you decide to get up off the floor. 
Our kneepads take the majority of the damaging pressure off your knees so that long hours of Tiling won't sting anymore. You can check out some of the reviews for Recoil Kneepads here
So whats your favourite tool and why? Leave a comment in the comments section below if you have any tools that you think we've missed.
In Same Category
0 comments