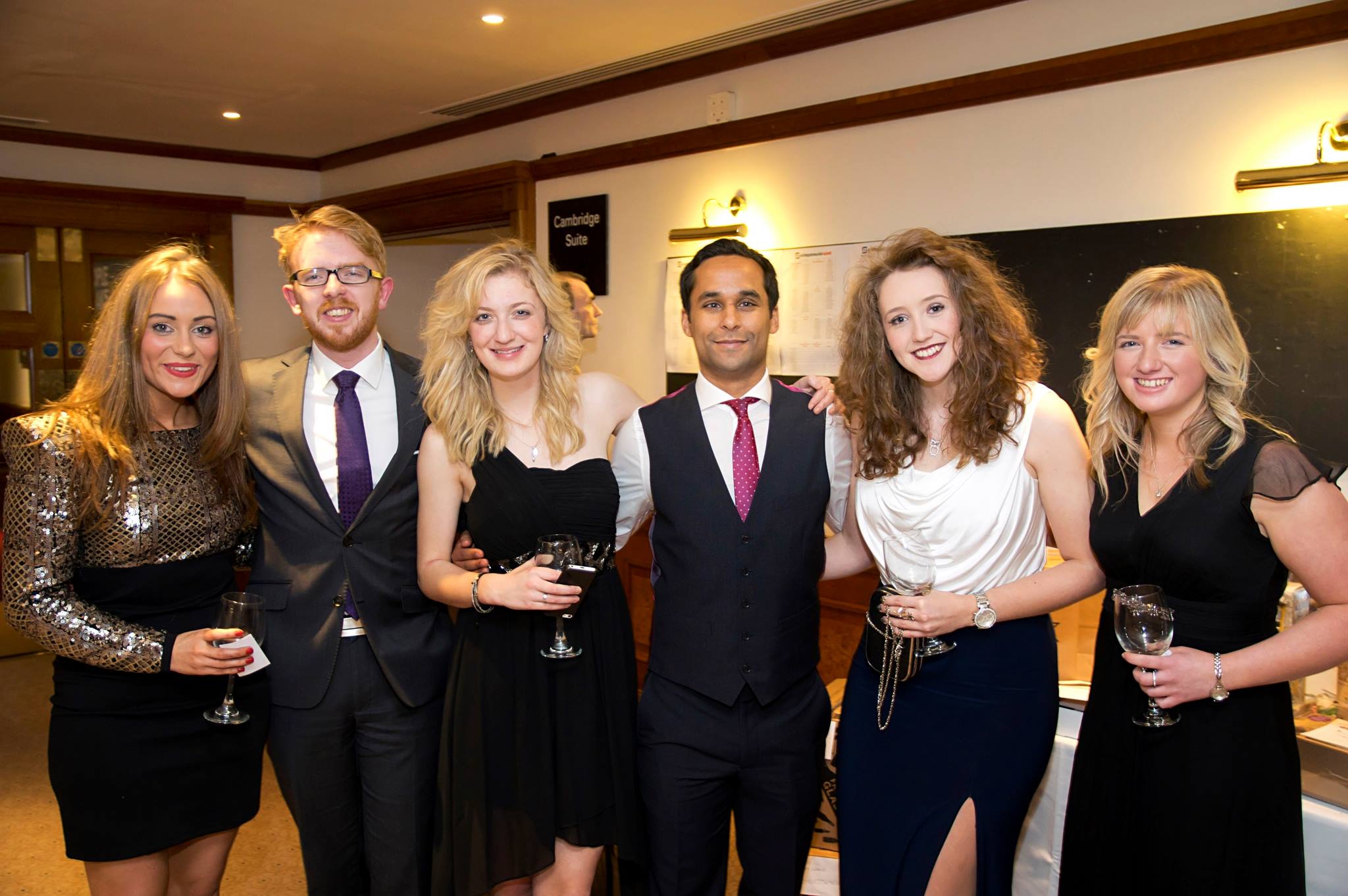 The Entrepreneuring Awards
On Friday 9th January 2015, Entrepreneurial Spark hosted its end of accelerator dinner and awards ceremony at The Thistle Hotel in Glasgow. The night started at 6.30pm with a 600 guests in attendance including, The First Minister, Nicola Sturgeon, and some of Scotland's most successful entrepreneurs including Sir Tom Hunter, Ann Gloag and Lord Willie Haughey.
Recoil had the pleasure of taking part in the nights 1 minute pitching competition. Twelve hatchery chicklets (4 from each hatchery) took to the stage and competed with the chance of winning a £2,000 prize. I arrived at The Thistle Hotel in Glasgow at around 5pm to have one last practice on the stage before the real thing. When I first walked into the The Thistle's Grand Ballroom, I was overwhelmed by the number of tables and scale of the event. I made my way to the stage and had my practice and retreated to my room to get ready now feeling exceptionally nervous.
The night kicked off at 7pm with speeches and the first round of awards.  Then it was pitching time!  Thankfully I had some familiar faces from The Strathclyde University Enterprise Hub at the table for moral support. These include Rebecca Richardson from Revive, Rebecca Pick from Pick Protection and Amanda Day from All Day Designs. The pitching was done in alphabetical order of company, so VH Innovation was last to pitch. One by one, each pitcher took to the stage, and delivered a flawless, brilliant 1 minute pitch.  I did my pitch and thankfully made it through without forgetting my words or falling on stage.
I returned to the table breathing a sigh of relief that it was now over..who would have thought a 1 minute pitch could be so daunting?!  The night continued with dinner, more speeches, the announcement of the pitching winners and then a further round of awards.
VH Innovation was over the moon to be awarded the £2,000 West Coast Hatchery Pitching Prize from the pitching competition. Completely shocked at the announcement, I almost missed what happened next. Jim Duffy, then moved onto announce the nominees and winner of the next prize 'The Accelerate Award', which unknown to me, VH Innovation had been nominated! As if the nomination wasn't enough, we then went on to win the £3,000 prize. Bringing our total winnings to £5,000!
A massive thank you to the team at Entrepreneurial Spark for putting on such a great night and a special thank you to West Coast Enabler, Marianne, for putting VH Innovation forward for the Accelerate Award. A big congratulations to all the other winners too and thank you to Becky, Becca and Amanda for the moral support during the night – especially when I realised I'd left the kneepad prop for my pitch in the room…which involved a quick sprint for Becca back to the room to get it!
In Same Category
0 comments