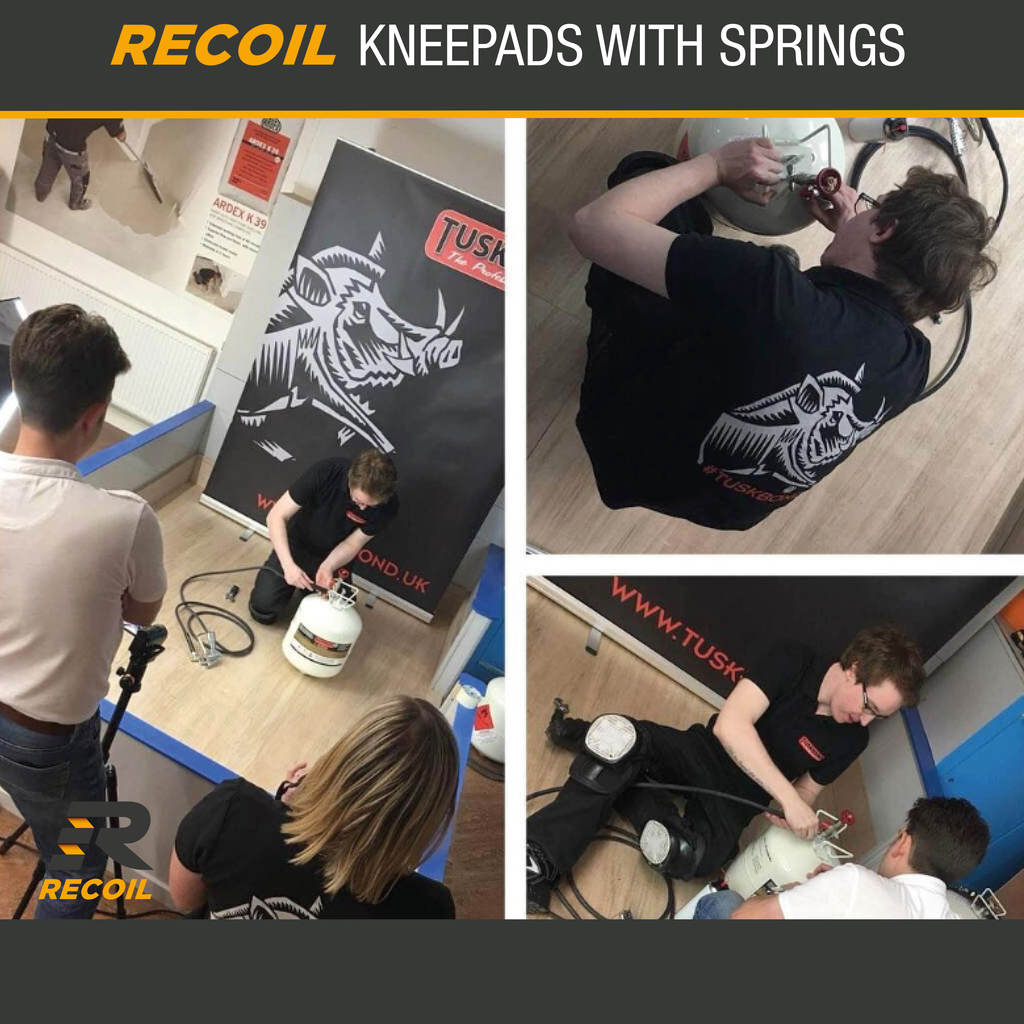 David Russel, 40, Floor Layer
How long you have been in your trade: 23 years 

What got you interested in your job?  I just wanted to learn a trade. Initially, I started out as an apprentice, mostly fitting vinyl and domestic carpets – I got this opportunity quite randomly. I jumped at the chance and I've never looked back. Once I was fitting I then got opportunities to work on the contract side of things. Fitting contract vinyl's LVT, wooden floors etc.  
What do you like most about your job?  I love the fact that every job is different and the satisfaction of a job well done. After some years I got the chance to teach, just 1 day a week to start and found that I loved it, passing on knowledge and skills to the young/next generation, I passed teaching qualifications and eventually this became full time. I still install from time to time and attend CPD training.  
What do you dislike most about your job?  The thing I dislike most about the trade is the wear and tear your body takes, especially on your joints and back. Never ever think you are indestructible, you are.  
How long have you been using the Recoil Kneepads:  Since April 2018  
What types of jobs have you used them for? Fitting resilient floors and carpets  
What is your overall opinion of the Recoil Kneepads?  The first time I tested them out over an 8 hour day shift, this is where I was blown away! my knees (not the best condition) didn't feel like they usually do, aching and stiff, they felt absolutely fine, I just wish I had these years ago. 
The recoil system really works isolating you from the surface, keeping cold hard surfaces away from the joint and giving you pivotal movement. When I read they reduce the knee pressure by 76% I didn't really believe this to be honest, but after vigorous testing I can say I'm a firm believer. 
Do you think it is important to take care of your body, specifically knees? What advice would you give to someone starting out in the industry about taking care of themselves from an early age? 
I have realised over the years you really have to take care of the knees as they will cause you discomfort, pain, lifelong problems, if you don't look after them of course, and not forgetting time off work & money. So if I can offer any advice look after your knee from the start, and Recoil are a great place to start!
In Same Category
0 comments